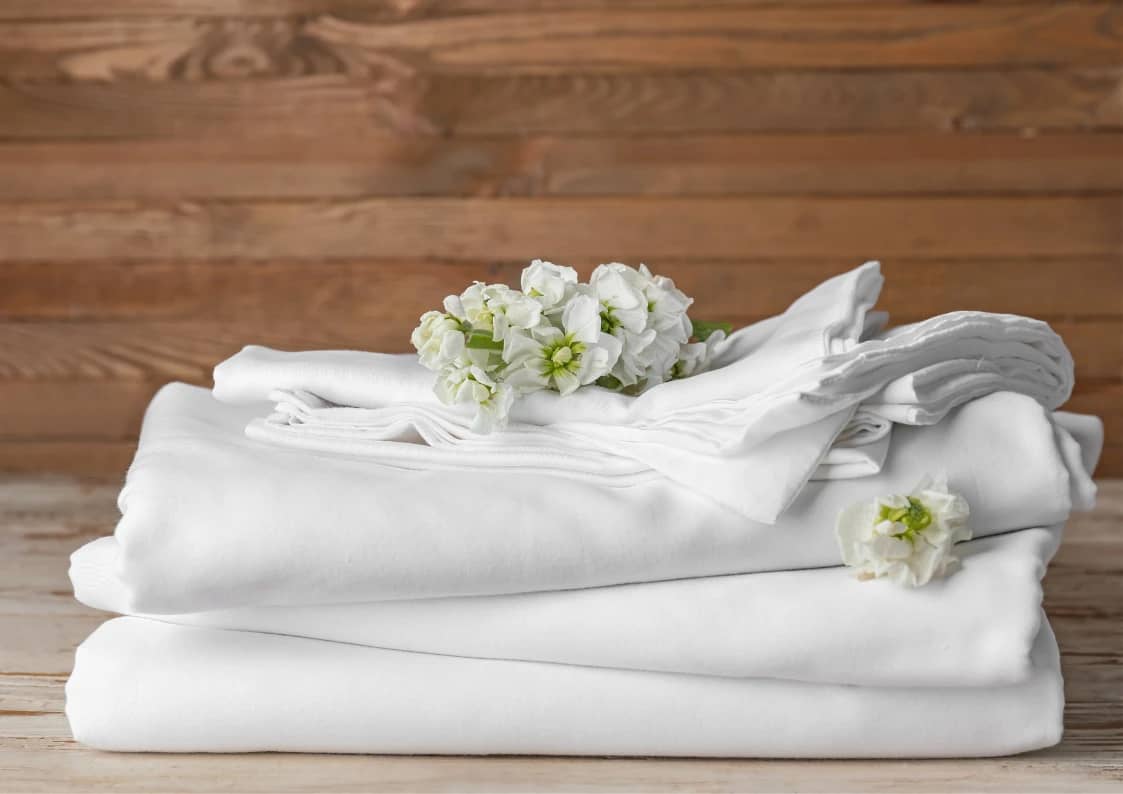 Who doesn't love sleeping? Sleep time is probably the only time you experience peace, unlike any other. Imagine achieving the three Rs in those few hours of sleep you get to squeeze in every night—refresh, restore (your energy), and recharge (for the next day). How many of you have used the term "beauty sleep" to refer to this part of your day? Because that's precisely what sleep does; it rejuvenates you.
Unfortunately, bad hygiene can steel factor in during your downtime. As a result, pimples and irritated skin negate the "beauty" in "beauty sleep." Nothing is worse than skin that looks unkempt and dirty because of the marring and scars caused by pimples, acne, and irritation.
However, do you know that you can remedy that simply by regularly changing your sheets? Yes, clean sheets and pillow cases for clean skin are the real deal.
What Lives in Your Sheets?
Think about this: you spend one-third of your life snuggly tucked in your bed. That's a fact. Now, think of what could have accumulated on your sheets while you're sleeping—drool, sweat, and other unthinkable "stuff" that you probably have never thought about until now.
Indeed, your sheets, those go-to pieces you snuggle into every night, could be the breeding ground for some of the grossest stuff you would rather do without, like mites. According to science, you shed 500 million skin cells daily, mostly while you roll around in bed. Those accumulate on your sheets in between washings. And you know who loves to feed on the skin cells you shed? Itty bitty dust mites.
Here's a mite-y gross visual for you: those critters chomp away on the shed cells, so eventually, they'll get full and release droppings on your sheets. You can't see their droppings, but you can bet you suffer the ill effects of being exposed to them since those can trigger allergies and asthma. Worse, if you have eczema, those dust mites can cause it to flare.
Incidentally, dust mites also feast on pet hair and dander. So, sleeping with your fur baby can contribute to the infestation. It's even worse if your fur baby suffers from mange (animal scabies) because your skin can become itchy and irritated even if you can't catch it. Moreover, pets can pass ringworm of the scalp, a type of fungal infection, onto you.
Let's not forget to mention bedbugs, too. They don't say, "don't let the bedbugs bite," for no reason. Here's the thing with bedbugs: they don't care if your sheets are dirty or clean. They only want you. Bedbugs thrive in warm places close to people, so your bed is the perfect spot for them. They live practically everywhere, and the worst part is they can travel from a place they have infested—a hotel room, your neighbor's apartment, your child's school, your workplace—to your home.
Aside from living in your sheets, they also lay eggs there. If you've ever woken up with itchy bite marks on your body, your resident bedbugs probably crawled out while you were sleeping and feasted on your blood.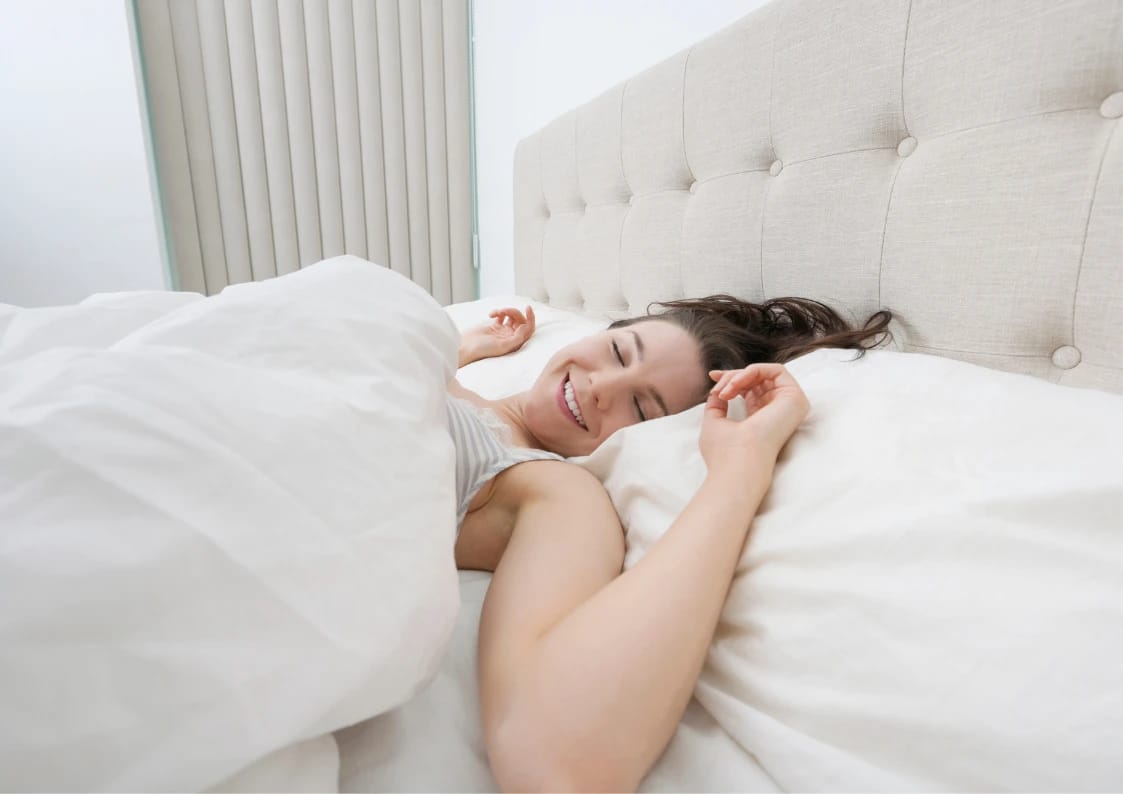 Dirty Sheets and Your Skin
Do dirty sheets have a direct effect on your health? Not really. You can rest assured that your dirty sheets will not condemn you to any adverse health effects. However, it can pretty much mess with the health of your skin.
According to Whitney Bowe, M.D., an assistant clinical professor of dermatology and board-certified NYC dermatologist, accumulated bacteria in sheets that aren't washed often enough can wreak havoc on your skin's ecosystem. Such can affect your skin microbiome or the critical balance of microorganisms on your skin.
Changes in skin microbiome can lead to acne, per Dr. Bowe. Worse, if you have sensitive skin, the disturbance in your skin's ecosystem may exacerbate other skin issues, such as eczema or contact dermatitis. Incidentally, eczema happens when your skin's top layer can no longer protect you from allergens, irritants, and bacteria as well as it should.
The ones discussed in the previous section are just three of the grossest things seeking asylum in your sheets. It may be difficult to fathom that whatever lives in your sheets could be the culprits of your skin breakouts and whatnot, but it's true. As already implied by Dr. Bowe, dirty sheets and pillowcases embedded with dust mites, bedbugs, bacteria, dirt, and dead skin are to blame for your skin breakouts. Hence, it's essential to change your sheets and pillowcases regularly. Nevertheless, how often do we mean by "regularly"?
Frankly, there is no hard and fast rule as far as the regularity of washing sheets goes. However, experts recommend washing your sheets at least once a week. Apparently, that number is frequent enough to prevent the build-up of worrisome contamination levels but also realistically doable for many people.
Suffice it to say that "once a week" is a general number. There is a myriad of factors that determine whether you should wash your sheets more often than once a week or not. It all boils down to your lifestyle. Your answers to the questions below would tell you whether you should stick to washing your sheets once a week or aim for a shorter interval:
Do you shower before going to bed? Showering is a pretty good way of ridding your body of dead skin cells.
Do you sleep with your pets?
Are you a deep sleeper or a thrash sleeper? Thrashing around in your sleep causes you to shed more dead skin cells than if you are the type who doesn't move around a lot in your sleep.
What do you wear to bed? Wearing pajamas can help trap some of your dead skin cells; thus, you prevent them from getting on your sheets.
Do you suffer from skin issues like eczema, contact dermatitis, or acne?
Are you a drooler?
Realistically, though, washing your sheets once a week can be burdensome, especially if you're busy or don't have access to a washing machine and dryer. On the off-chance that you need to "extend" using your sheets beyond one week, it is recommended that you wash your face before bed. That way, you're not laying a dirty face on a "dirty" pillowcase.
You would do well to make your bed daily, too. It's no rocket science—when you make your bed, you shake off the linens you used, and when you do, minute dry particles that have amassed on your sheets fall to the floor. All you need to do is rid the floor of those particles with a vacuum.
A word of caution, though. Don't make your bed immediately after getting up. Huh? Seems contradictory to what everyone else has always said, right? The truth is moisture builds in your sheets after a peaceful slumber. So, as soon as you wake up, peel back the covers and give your sheets (and your bed) a chance to dry because that makes your sheets a less attractive nesting spot for those pesky mites and bacteria.
When it comes time to launder your sheets, check the care label, particularly the hottest water temperature suggested, and use it. After thorough washing, toss it in the dryer because, as proven by studies, germs that survive rounds of washing die from the dryer's heat. You may also want to use bleach, a foolproof germ-killer, on your sheets (but only if it's safe for the color of your sheets). You should especially do that if you're washing sheets a sick person uses.
Here's the kicker: if doing the laundry causes you misery, there's no harm in stocking up on more sheets. That way, you don't have to wash often. Better yet, go the extra mile by tacking this suggested cleaning schedule to your list of priorities to ensure a fresh bedroom:
Check labels before washing bedroom linen since some pieces are not machine washable.
Make sure to wash comforters, blankets, and duvets once every one or two months.
If you use a mattress pad, wash it four times a year.
If your bed has a bed skirt, wash it every three to six months.
Make sure to vacuum your mattress when you wash the bed skirt to sweep away dust and dirt.
A good skincare routine hinges on clean sheets. It may sound odd, but it's true. If you sleep on dirty sheets, you're practically rendering your skincare regimen useless. So, make sure your sheets are often changed.