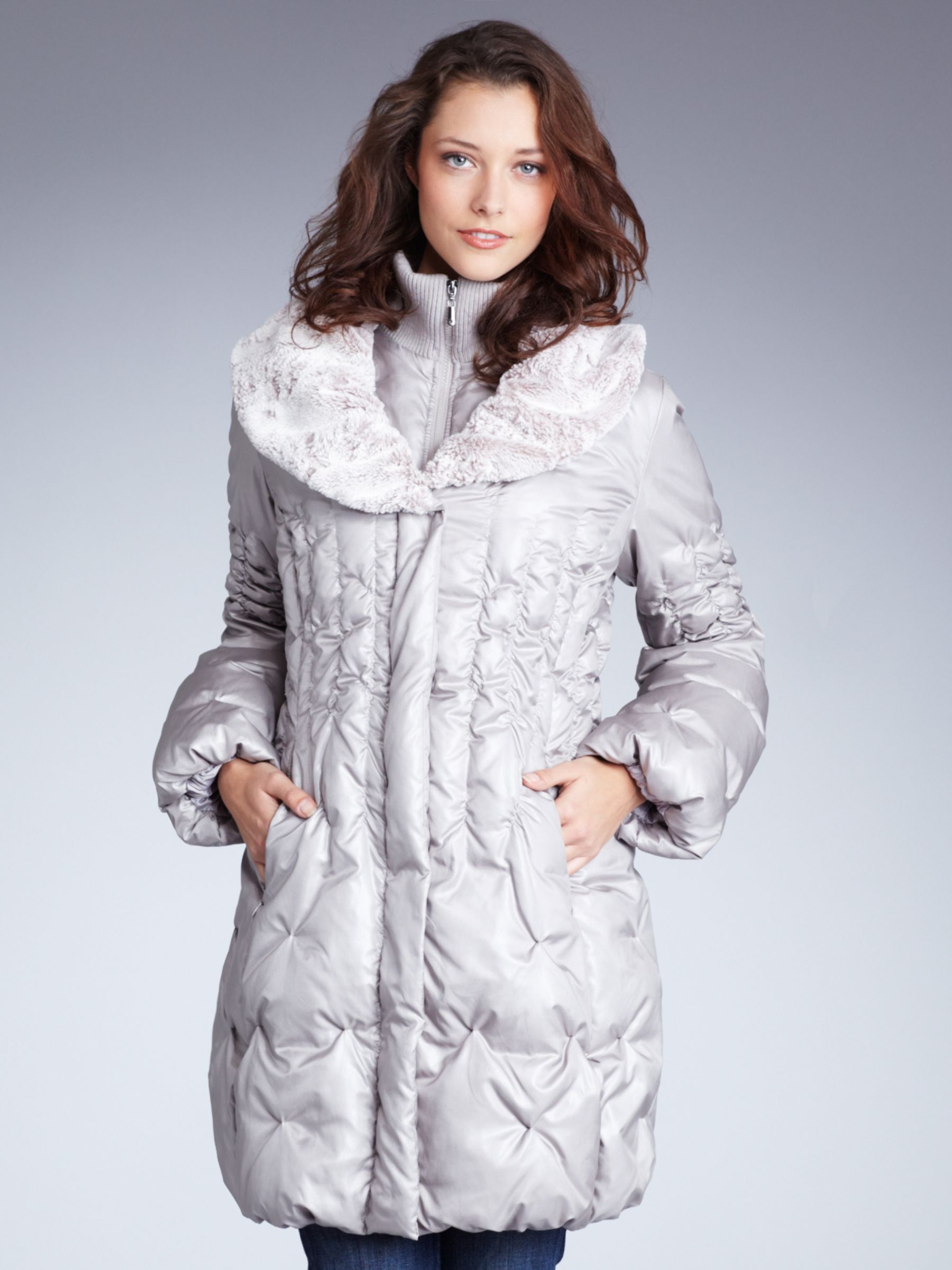 Winter tends to be gloomy, dragging and it sometimes affect how I dress up. All black! So to change that I am looking at other jackets and I found uniquely elegant styles from Betty Barclay featured by Gray & Osbourn on their website.
This is one of the jackets featured, silver, padded, totally warm and elegant. Been eyeing this since.
This piece fits well with jeans, leggings even shorts skirts matched with over-knee boots. I'm not into wearing layers of clothes even when it's freezing -5°C outside so I tend to buy jackets that will make up for it.
And since I'm not fond of shawls, the zip-up neck feature is totally for me.