The search for the most comfortable footwear is a constant.  Our feet are the most abused parts of our bodies and it is but right to give them the TLC that they deserve.   Dearfoams.com has what your dear soles need.  At first, you might think that this is a line of bedroom slippers.  But, it has come a long way from the foam cushioned slipper it was known for in the late 1940s.  Various styles and designs of this comfortable footwear are now in the market for people searching for an alternative to toe pinching and sole numbing shoes.
Dearfoams come in slippers, clogs, ballet flats, booties, moccasins, open-toe slippers, and thongs.  They are made of a combination of different materials from flannel, fleece, and terry to faux fur, foam rubber, and velour.  The colors and designs offer you plenty of options to choose from.  All Dearfoams are made with high-density foam cushioning.  Some are even enhanced with the addition of memory foam.   The bottom of the Dearfoams also varies depending on the style of footwear.  There is even a line using soft pliable outsole.  The Fold and Go line is a convenient way to have comfortable footwear wherever, whenever.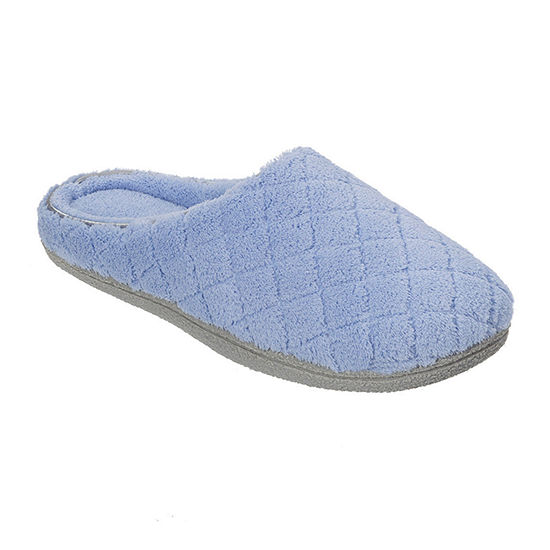 Shopping for Dearfoams can conveniently be done online.  The gallery of footwear can be filtered based on type, the latest styles, and bestsellers.  There is also a sizing guide to help you determine what size to order for the most comfortable fit.  The manufacturer of this cushioned footwear gives a 100% comfort guarantee.   Their customer service channels make them accessible to their customers through email, phone, and conventional mail.
Wearing the right footwear is more than just about fashion.  Wearing cushioned footwear will make you feel good inside and out as avoid foot injuries and ailments like plantar fasciitis.  Dearfoams is a stylish and affordable way to care for your dear soles.