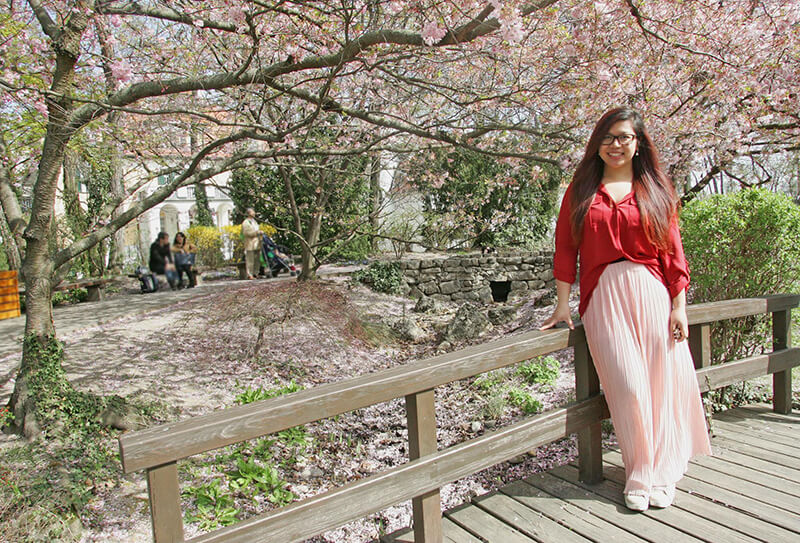 Makeup guru Promise Tamang-Phan advises, "Dress like it's your last day on earth…everyday." And she follows this mantra almost too strictly, not just dressing up neatly and properly but wearing literally, dresses. The cutest ones at that! Dress to impress doesn't only mean wearing high-end fashion labels anymore. Admittedly or not, we always have a conscious effort every morning in choosing what we would wear. It's either to feel good about ourselves or to show off (well, quite). What with a lot of online outlet stores going on sale every week, it's hard to say no to the dresses.
And there are about 101 reasons why you should buy dresses even when under a fashion budget and have them ready in your closet for any occasion and there's a handful of pieces you should keep close, here's some.
1. Maxi dresses
Those ankle-length dresses, whether plain, floral, in paisley or stripes are simply adorable. They spell femininity to anyone wearing it. And yes, they make your legs look longer or give you than taller-look illusion. I usually pair maxi dresses with platform sandals, makes me all the more look taller.
2. That little black dress
Easy to accessorize, versatile and appropriate for a lot of occasions, the "LBD" can be traced back to none other than fashion icon, Coco Chanel. The little black dress can easily be paired with pumps, sexy slit sandals, if it gets colder, just put over a shawl or bolero of any color and you're still as elegant as it gets.
3. Cocktail dresses
Christian Dior concocted the term "cocktail dress" and they have to this day,  the prettiest collection of such dresses both ankle-length and shorter, above-the-knee ones. Cocktail dresses are fun to wear and is going between cute and elegant.
4. Sundress
Probably a must-have in summer, sundresses by Ellis & Dewey and other known brands are made of light fabric intended to keep cool on hotter days. It was socialite Lilly Pulitzer who popularized this type of dress. When it's really hot, or when at the beach, sundresses are the best, paired with slippers and flowery sandals, you'll give off a really cool summer vibe.
5. Jumper or Pinafore
Probably cuter for the younger girls but anyone can pull this off too, a blouse under, ankle boots and you're as cute as a button. And autumn is the best season for them! Probably also wear a beret or fedora for the complete cutie look.
6. Wrap Dress to impress
Made known in 1972 by Diane von Fürstenberg, wrap dresses make a sexy V-cut neckline that I personally prefer among other styles. Originally, a wrap dress has a front closure which wraps around the body but faux wrap dresses are now the in thing, they resemble the original design, except that they are already fastened together with no opening in front and are  instead slipped on over the head. Easy.
There are a dozen more types (perhaps) of the usual dress to impress, which would be your favorite?