A girl who is searching for an affordable prom dress may find one online at us.ever-pretty.com. Many dresses sold here cost less than $100. These dresses are available in a variety of colors and styles.
Girls who are attending proms or formal dances during the winter holiday season will find long dresses in red, dark green, sapphire and navy blue.
A number of dresses in light colors are available for spring proms. Girls can choose dresses in light shades of pink, blue, green, yellow or purple.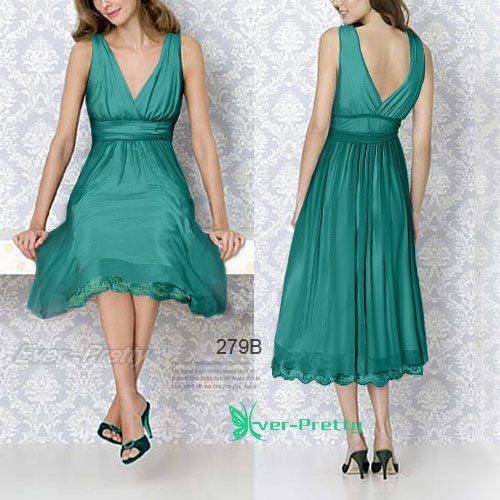 Dresses that might be suitable for autumn dances come in brown, khaki and orange.
Shoppers who are looking for black dresses can choose from a number of styles. There are long strapless dresses and dresses with halter necks. Dresses with long sleeves are available. Those who like sparkles can buy black dresses with rhinestones or sequins. Strapless and sleeveless short black dresses are sold here.
There are dresses with floral prints and animal prints. Shoppers can choose floral print dresses in light or dark colors. Other dresses have sequins or polka dots.
Girls are likely to find dresses in their favorite style here. There are short strapless dresses and long dresses with long sleeves. Short dresses with full skirts and long fitted dresses are available.